Your safety is our first priority!
With the health and safety of our entire community in mind, students, staff and faculty are required to be vaccinated to be on campus and masks are required indoors in campus buildings. These requirements are in line with CDC guidance. 
These safety protocols allow us to gather together on campus for in-person learning, events and activities, enhancing the Valiant experience this year. 
Masks are required for everyone in public spaces and group settings. This includes classrooms, conference rooms, in meetings and at events, and on public transportation to and from the College.

In dining areas masks will be required, except for those seated and eating.
Masks will not be required in individual offices or in the residence halls.
College policy regarding masks or other preventative measures related to COVID-19 may change in response to directives from the state or county health departments.
Regardless of vaccination status, you may require masking in an office or in situations involving close contact. 
Community members who have been granted a vaccine exemption and are not vaccinated must mask at all times indoors. Those who have a need to know of these exemptions will be notified by the College, to ensure compliance.
Our vaccine mandate remains the same – ALL FACULTY, ALL STAFF, AND ALL STUDENTS ARE REQUIRED TO SHOW PROOF OF VACCINATION (or be granted a medical or religious exemption) to return to campus. We will validate vaccination records with New York State as necessary.
We require masking indoors when you are in public spaces and group settings. There is no college wide requirement to mask while outdoors, as being outdoors has been shown to be quite safe because of the airflow. 
As long as the weather permits, classes and other events may be held outdoors without requiring masks.
Quarantine requirements will be made on a case-by-case basis by the Westchester County Department of Health. See Quarantine and Isolation Guidelines from SHAC for helpful information.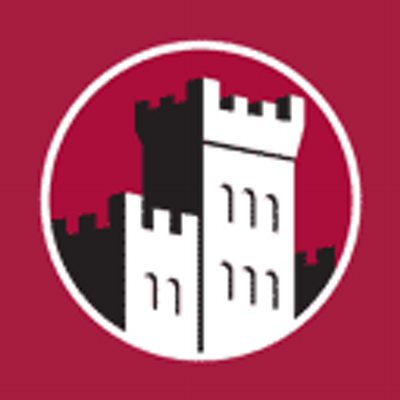 We appreciate your understanding and flexibility as we navigate the ever-changing public health situation.
 Additional Information for Students - see the Student Health and Counseling website where you will find a Q&A on COVID-19 vaccines, our vacciine requirement and uploading proof of vaccination status.
 See Frequently Asked Questions on managing COVID-19 on campus for the 2021-2022 academic year. All information is subject to change. The College reserves the right to implement new guidance based on these changes, and in consultation with the Westchester County Department of Health. Email COVID-19@mville.edu with questions.

Public or common spaces where the person has been on campus will be cleaned and disinfected.
Cleaning products that meet EPA's criteria for use against SARS-CoV-2, the cause of COVID-19, will be used.
Frequently Asked Questions (FAQ)
A student just told me they tested positive for COVID-19. What should I do now with regard to myself and the rest of the class?
You should notify SHAC. If students or employees need to do anything as a result, they will be notified once we've run the situation by the health department.
What should I do if I don't feel well?
If you are experiencing symptoms of COVID-19, please do not attend classes or participate in activities. Students should call or email SHAC to schedule an appointment (914) 323-5245, shac@mville.edu.
If you are a commuter student, we recommend that you to go to your nearest urgent care or to your primary care physician. You can also schedule an appointment at SHAC if needed.
If you are an employee, graduate student or a part-time student, please go to your nearest urgent care or to your primary care physician.
If you are experiencing difficulty breathing call 9-1-1 or go to your nearest emergency room.
If you are a resident and experiencing difficulty breathing, contact Campus Safety at 914-323-7233.
Will Health Services disclose a students' vaccination status?
Health Services operates under the Health Insurance Portability and Accountability Act (HIPAA) and will not share students' vaccination status, except for contact tracing and COVID-19 disease control with our contact identifying unit and the New York State Department of Health. Students may choose whether to disclose this information to their peers, faculty, staff and coaches.
How are determinations on quarantine made?
Quarantine requirements will be made on a case-by-case basis by the Westchester County Department of Health.
What happens if I test positive for COVID-19?
If you test positive for COVID--19, vaccinated or not, you must isolate for 10 days.
Students should contact SHAC and they will guide them through the process.
If you are a residential student and were informed that you need to isolate, depending on availability, you will be asked if you'd like to isolate on or off campus.
You will be asked to participate in contact tracing.
Any Manhattanville students/employees identified as having been a contact of someone who tested positive for COVID-19 will be notified.
Any contacts who are vaccinated and not experiencing any symptoms will not have to quarantine. However, they will need to be tested 3-5 days after last contact, and will have to mask until they obtain their test result.
Any contacts who are vaccinated but experiencing symptoms must quarantine until they receive a negative COVID-19 diagnostic test. Additional testing may be warranted/required.
Any contacts who were not fully vaccinated at the time of the contact will need to quarantine for 10 days and obtain testing 5-7 days after exposure.
What happens if I am told I have to isolate/quarantine, and as a result I am unable to attend class?
Students who are informed that they must quarantine or isolate must follow the guidance of SHAC/their healthcare provider. SHAC will inform a student's professors that the student must isolate/quarantine. When a student is mandated to quarantine/isolate, they cannot be penalized for missing class. However, the student is responsible for working with their professors to make up any missed coursework/assignments.
Will there be surveillance testing this year?
Only students who are not fully vaccinated will be required to participate in weekly diagnostic testing.
What is "breakthrough COVID"? And how common is it?
"breakthrough" COVID refers to COVID infection in an individual who has been vaccinated.
Breakthrough infection is not as common, but it is possible.
If a vaccinated student believes they might have been exposed to COVID, or if they are experiencing symptoms consistent with COVID-19 they should contact SHAC for an appointment, or obtain a test in an off-site location.
If the test is positive, they should isolate themselves and contact SHAC for further instruction (914) 323-5245
I'm an international student that has a WHO-recognized vaccine? Does this preclude me from being on campus?
International students who received a WHO-recognized vaccine will be admitted to campus without issue. However, please note that all international students need to arrive on campus no later than x to begin the term.
New students who are unable to arrive by that date are advised to defer their enrollment to the spring semester.
Returning students who are unable to arrive by that date should email x at x to discuss options based on their course requirements and the suggestions of their specific academic departments.
What are the appropriate actions to take if you are notified that a student in your class has tested positive for COVID?
Contact SHAC with the student information immediately. The College's response will depend on the circumstances and the advice of the Westchester County Health Department. If the Health Department determines that there were no close contacts – including faculty and students who were in a room with the person who tested positive – based on distance and masking, they don't recommend any mitigation or notification. Generally, according to the health department, if the person who is exposed to someone who tests positive is vaccinated, the exposed person wouldn't be required to quarantine. If you are notified that someone with whom you have had CLOSE contact (15 minutes or more of being closer than six feet, with masking taken into account) has tested positive, you will likely need to mask for several days and get tested 3-5 days after contact.
Are we requiring social distancing?
Our classroom capacity is consistent with CDC and NYS guidelines and similar to the arrangements currently used in K-12 (where there is a much lower rate of vaccination).
Are all or most people on campus really vaccinated?
Yes, our vaccination rates among faculty and staff is 99+% vaccinated; less than 1% have exemptions. This includes all faculty, all staff and all adjuncts. We have mandated that our contract service providers – SSC, SMG, Chartwells, Ellucian – staff us with vaccinated employees. The vaccination rate for students is about 97%. All students with exemptions are being tested weekly and must mask. We are not doing random testing of non-symptomatic people.
Have we done anything about ventilation?
We have changed out all air filters and upgraded the filters in key areas.
Where is the COVID-19 dashboard?
The COVID-19 dashboard that was used in the last academic year was developed in connection with New York State-issued guidelines for higher education institutions when there was a requirement to report daily to the state. New York State withdrew those guidelines mid-summer, and has not reinstituted any COVID-19 guidelines specific to higher education. Based on this and other measures taken by the College, the College does not plan to maintain the COVID-19 case dashboard during the 2021-22 academic year. We will revisit this decision if governmental guidance or mandates change. As we have throughout the pandemic, the College continues to follow state and federal guidelines, and communicates regularly with the Westchester County Department of Health. The health and safety of our community is our top priority. The College currently employs two of the most effective prevention tools to combat the spread of COVID-19 – mandating vaccines for all community members and requiring masks to be worn in indoor public spaces, including classrooms.
I am experiencing a lot of stress and anxiety related to COVID-19, and am not sure what to do about it.
This pandemic has caused significant disruption and subsequent emotional distress is common. SHAC has licensed mental health providers who are able to provide you with emotional support should you need it.  If you are unsuare, and you'd like to talk to someone more about our counseling services, please don't hesitate to schedule an appointment.
Students can schedule an appointment with counseling by calling 914-323-5155 or emailing shac@mville.edu